As a leading provider in smart home solutions, Deltec has aligned itself with strong, reputable partners who are renowned for quality, cutting edge products. Our longstanding partnerships with them have given us the edge in providing sustainable, effective solutions for smart homes and offices. Our partners include:

Established in 1948, Aiphone has become the most respected and reliable brand of communication systems in the world. Aiphone Co. Limited in Nagoya, Japan exports to over 60 countries. Aiphone Corporation is the Sales, Marketing and Distribution center for North America, and Aiphone S.A.S. is their sales and Distribution center for the European market.
ABB is a global leader in power and automation technologies, whose solutions improve the efficiency, productivity and quality of customers' operations while minimizing environmental impact. Many of the technologies that drive modern society were pioneered by ABB.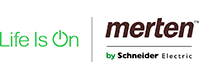 For more than a hundred years, the premium brand Merten has stood for pioneering and well-designed solutions for intelligent buildings. Innovativeness, quality and design play the most important role in the development and implementation of solutions and new products.

KNX is approved as an International Standard (ISO/IEC 14543-3) as well as an European Standard (CENELEC EN 50090 and CEN EN 13321-1) and Chinese Standard (GB/T 20965). KNX is therefore future proof. KNX products made by different manufacturers can be combined – the KNX trademark logo guarantees their interworking and interoperability. KNX is therefore the world´s only open Standard for the control in both commercial and residential buildings.
The BOSCH Security Systems portfolio includes video surveillance, intrusion detection, fire detection and voice evacuation systems as well as access control and management systems. Professional audio and conference systems for communication of voice, sound and music complete the range.
Cytech Technology was founded in Singapore in 1995 with the aim of becoming a leading manufacturer of Home Automation solutions for this rapidly emerging market. Cytech Technology is completely focused on the Design, Manufacture, Sales and Support of Home Automation products. Its design team constantly upgrades and improves the product with feedback from users and installers around the world.
As acknowledged leaders in developing elegant and innovative lighting control systems that are easy to install and maintain, Ex-Or's solutions help customers to reduce their energy bills, lower their carbon footprints, and improve performance. Their lighting controls switch lights off when no one's there, and dim or switch them off when there's enough natural light. So they help you save on your energy costs – sometimes as much as 70%, year after year.